Flutter Eyewear
Startup eyewear brand, Flutter, creates sophisticated, affordable reading glasses for style-conscious women. In advance of their launch, the Flutter team crafted a robust G2M strategy that included custom product designs, strong brand, great lifestyle photography, and brilliant product naming based on notable females in literature. The final step in their purely D2C sales strategy was to implement an e-commerce platform to support launch and future growth.
From the start we knew Shopify was a great solution for Flutter's small, non-technical team. Afterall, it's one of the easiest online storefronts to manage, is full-featured, and offers great support. To support the elevated experience and features Flutter envisioned for its customers – including virtual try-on, printable 'paper doll' frames, and a design to faithfully convey the brand – Marker Seven we needed to take take Shopify to a higher level.
Media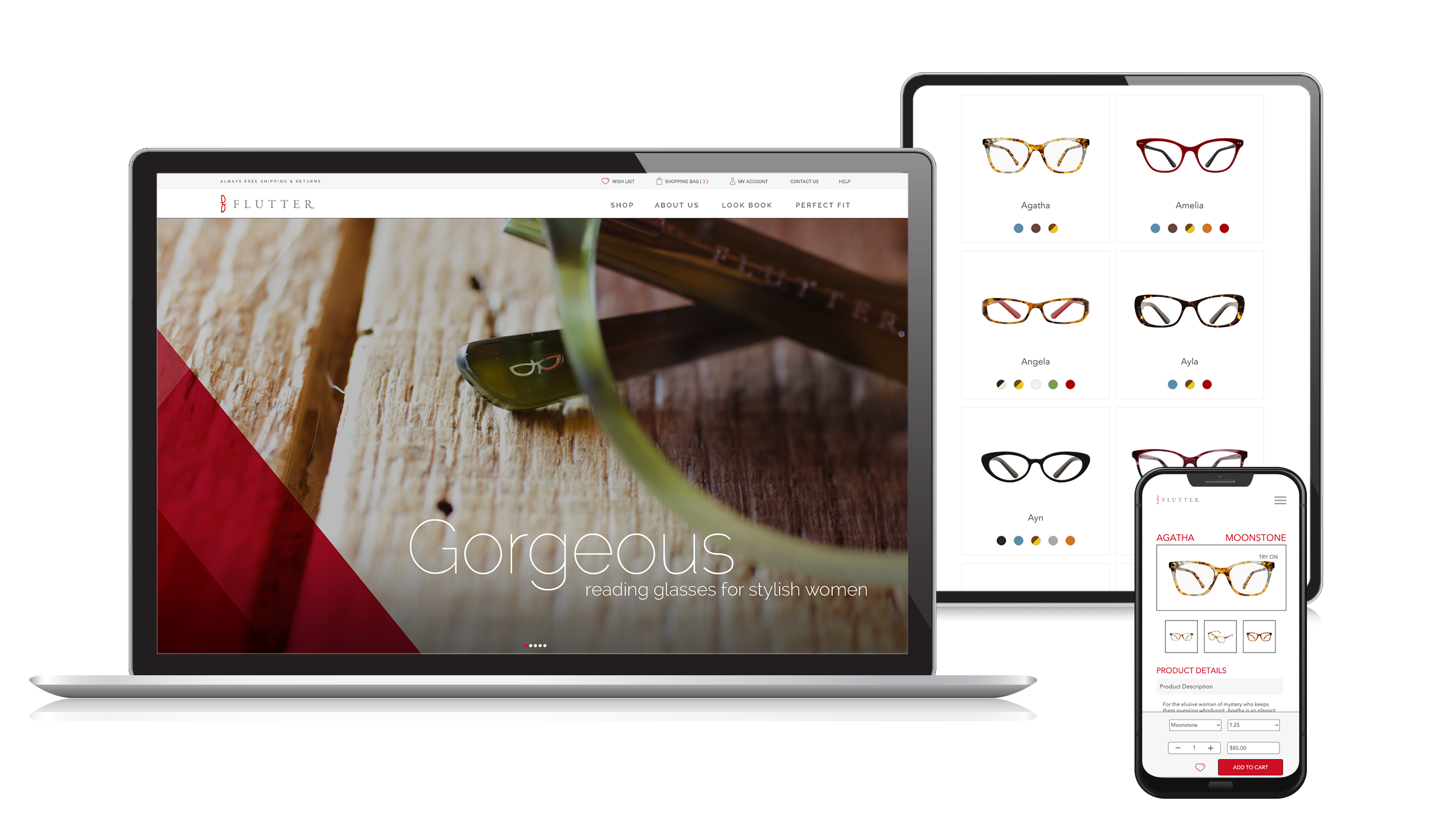 Implementing a Shopify ecommerce platform required us to talk Flutter through all the logistics of online sales. Product organization and segmentation, taxation requirements, estimated shipping and integration with the shipping process, reporting and an integration with QuickBooks for back-end office management, all had to be addressed. Our experience enabled us to discern what could be used off-the-shelf from Shopify and what would need to be custom built. We identified day-to-day challenges the Flutter team might experience in running an online direct-to-consumer sales site and provided direction on online promotions and digital marketing to funnel traffic to the site.
Media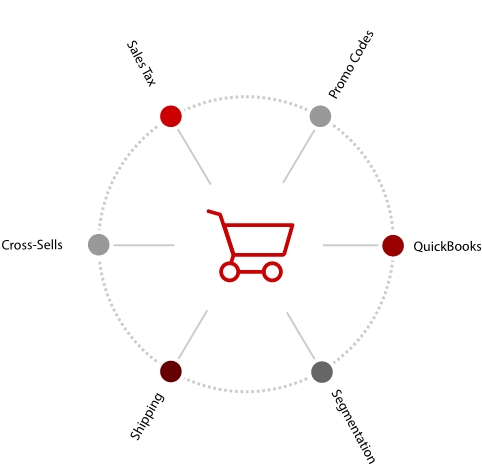 Media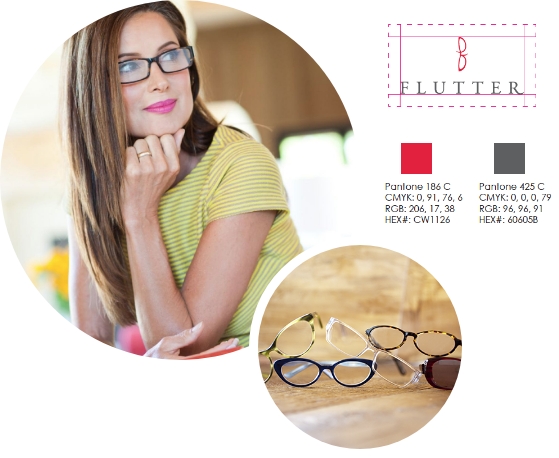 The Flutter founders knew their audience well and had done a truly first-class job in developing a brand suite to compete with even the biggest players in women's eyewear. Our challenge was to leverage these assets to create a compelling shopping experience that faithfully communicated the brand's core pillar elegant, affordable, eyewear for women. In order to let Flutter's gorgeous lifestyle & product photography create maximum impact and appeal with viewers, we designed a clean approach with ample white space let the assets shine on their own – without competition from extraneous competing elements.
Selecting the 'right' pair of frames is both an art and a science based on each person's face shape and size. To help customers find the perfect fit, Flutter employs a unique combination of three separate tools.
The most cutting-edge is the virtual mirror, which takes a photo of the user with their own device, then integrates an image of the selected eyewear into the photo. The result is a virtually realistic display that closely approximates an in-store try-on experience. Second, Flutter went with a creative, yet old-school approach of using printable paper dolls. Users simply print an outline of the frames on paper, cut them out, and try them on. Finally, each frame has both a size and face shape guide.
Combined, all these tools give consumers an extremely high degree of confidence their purchase will be perfect and, importantly, product returns are greatly mitigated.
Media