Caravel Group
A rapidly growing leader in medical communications, Caravel faced a crossroads. They'd established a core offering of Key Opinion Leader tracking that was winning major clients and carving out a prominent business niche. But the data was coming from multiple, disparate platforms and had become an overwhelming task to access, manage and deliver with speed.
Marker Seven worked with Caravel to build their systems from the ground up, creating an AI driven Analytics SaaS Platform designed specifically for Caravel to streamline and expand its offerings. It was a huge win. Not only did it minimize overall human data management tasks, it also quickly served clients' analytics needs in a centralized location. Allowing for precise and efficient data-driven decision making.
Media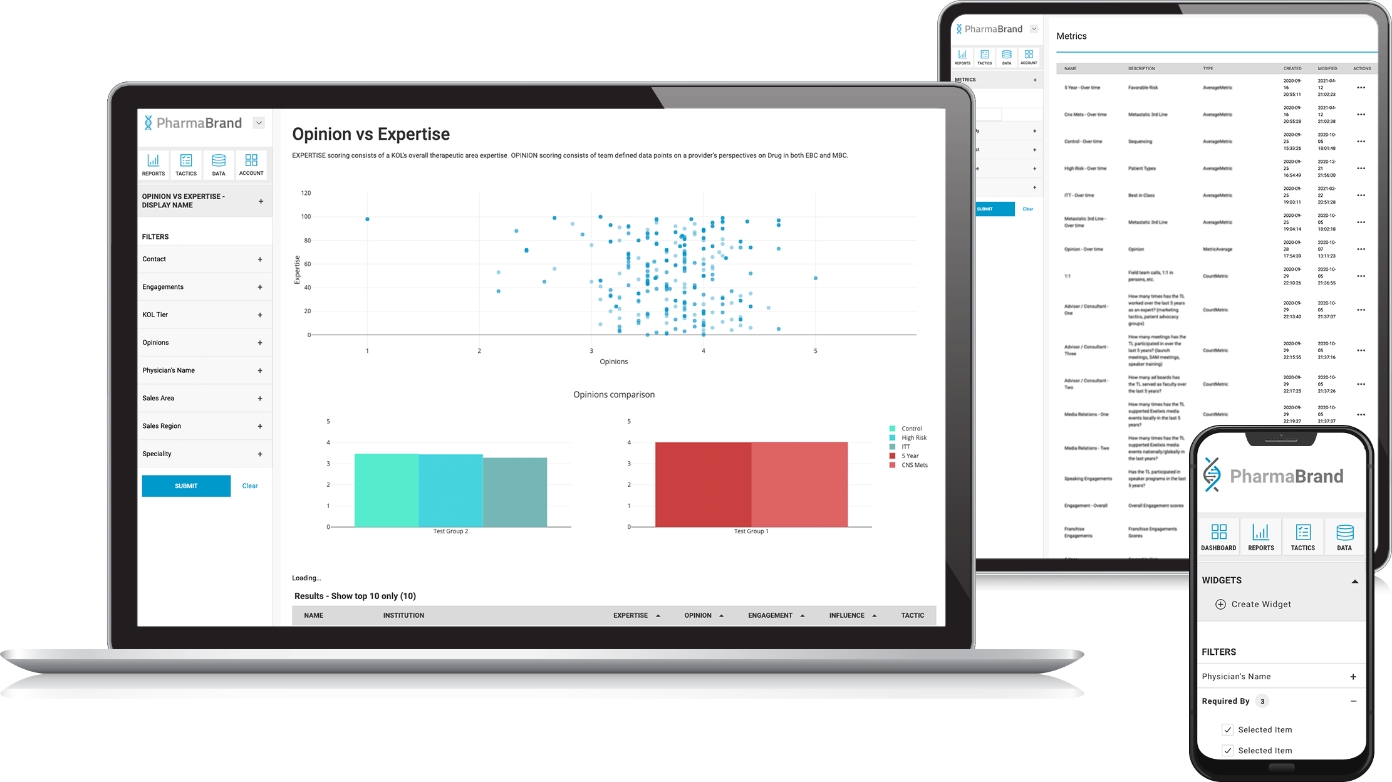 At the heart of the Platform is an AI engine which consumes and translates information from a myriad of different data sources, such as CRMs (e.g. Veeva and Salesforce), Medical and physicians databases, (e.g. National Providers information, Centers for Medicare and Medicaid, PubMed and National clinical trials databases), social media feeds (Twitter). The AI engine works to translate the data and displays this in any configuration required for analyses. Allowing for flexibility and extensibility to handle complex scoring models and insightful graphical outputs helping Caravel's clients in making every day key decisions, easy, initiative and meaningful.
Media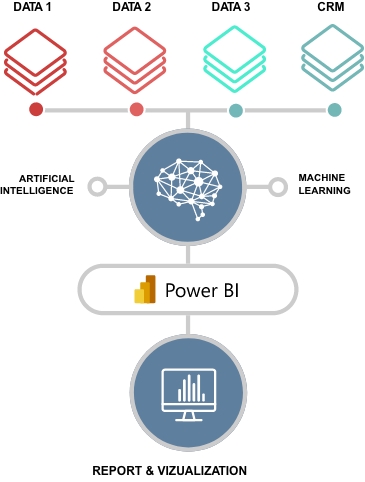 Media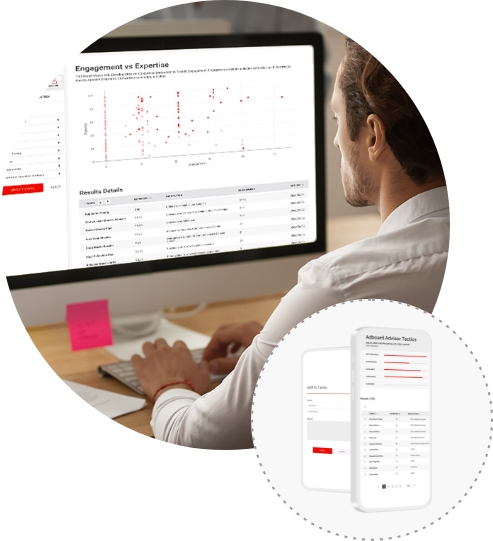 To refine the front-end experience, we designed a modern interface that displays all information within just a few clicks. Beyond displaying just data, the customization of elements like dynamic charts, filters, and sorting gives users the power to access and display data optimized for their individual workflows. White-labeling the interface for each client gives Caravel to easily spin up new, branded instances without significant development time. Further, the solution integrates with virtually any SSO platform including Okta, Auth0, Ping, Active Directory/Azure, ensuring a seamless transition between other corporate digital tools and properties.
A major consideration for the platform was setting up Caravel for grow into the future with ease. For the infrastructure, we chose AWS and its suite of products to accommodate dynamic horizontal scaling, multi-node redundancies, point-in-time disaster recovery and back-up abilities. This, along with our experience in the medical communications vertical, facilitates navigating complex organizational onboarding and industry requirements such as auditing efforts necessary including IT & security audits, and compliance with WCAG, ADA Section 508, SOC2 Type 2 and HIPAA.
Media