Biotech Pioneer
A heavyweight in the bio/pharma space, our client was in the midst of rapidly growing its marketing team. To help these new marketers hit the ground running, leadership envisioned a new digital tool providing communications, training, community, and career support. But after considering the corporate intranet, and some out-of-the box solutions, it was clear that only a custom solution would meet all of the project's objectives.
M7 partnered with our client to develop the 'Marketing Hub', an industry-leading portal for its Marketing Integration (MI) team. Bespoke features, UX, visual design, and development all came together for the win. Beyond a robust feature-set, the portal allowed for easy management without relying on corporate IT for support. Five years on, we continue to partner and imagine new possibilities for how the Hub can support this world-class marketing team.
Media
The first consideration in developing the Hub was selecting a platform. The existing corporate intranet was not feature-rich, and would have required significant support from an already strapped corporate IT team. The only approach that could meet every project need was a custom solution outside of the corporate infrastructure – what our client called 'going rogue'. Selecting Drupal CMS provided maximum freedom and flexibility to create an experience that was on-brand, full-featured, and easy for the marketing team to self-administer. Further it was a seamless component of the intranet structure being compatible with the single-signor sign on.
Media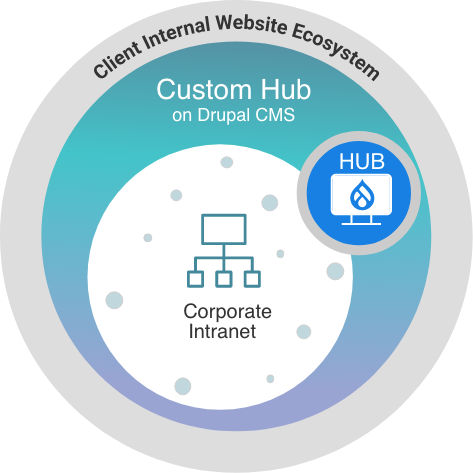 Media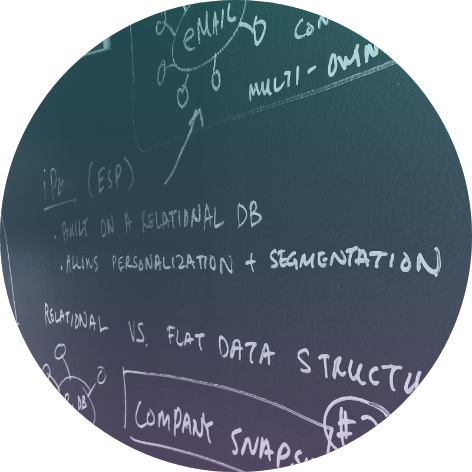 A Modern Project Approach
We're continually at the forefront of contemporary project management techniques. From the get-go, we employed design thinking to help us uncover and focus on the most appropriate feature-set for the project. We then moved into an agile project management approach by employing sprints, feedback-cycles, and quick iterative design. The result was a project that successfully met every project objective, hit key deadlines & milestones, and kept our client engaged every step of the way.
A challenge with big projects – and clients – is planning for inevitable shifts in business. We developed the Hub with both flexibility and simplicity in mind to accommodate future change. For flexibility, we developed a suite of layout templates that can accommodate just about any type of content, data, or feature modification imaginable. For simplicity, we kept the color palette, font styles, and components as streamlined as possible in case any of those brand changes with key brand assets like colors or fonts ever get updated. If and when change comes, this product is well-prepared to adjust as needed.
Media