Adobe
Adobe, the recognized global leader in digital marketing solutions, approached us with a big challenge. As part of its growth strategy, it had acquired Magneto, Marketo, Bizible and Workfront to expand its marketshare. Each of these newly acquired digital properties needed integration into the Adobe digital ecosystem – an incredibly complex task.
Our 20+ years of multi-platform technology experience was a perfect fit for the project. We seamlessly transitioned massive volumes of data, content, imagery and other digital assets – all from disparate platforms – to the Adobe environment. With a lot on the line, we delivered on-time and on-budget for the win.
Media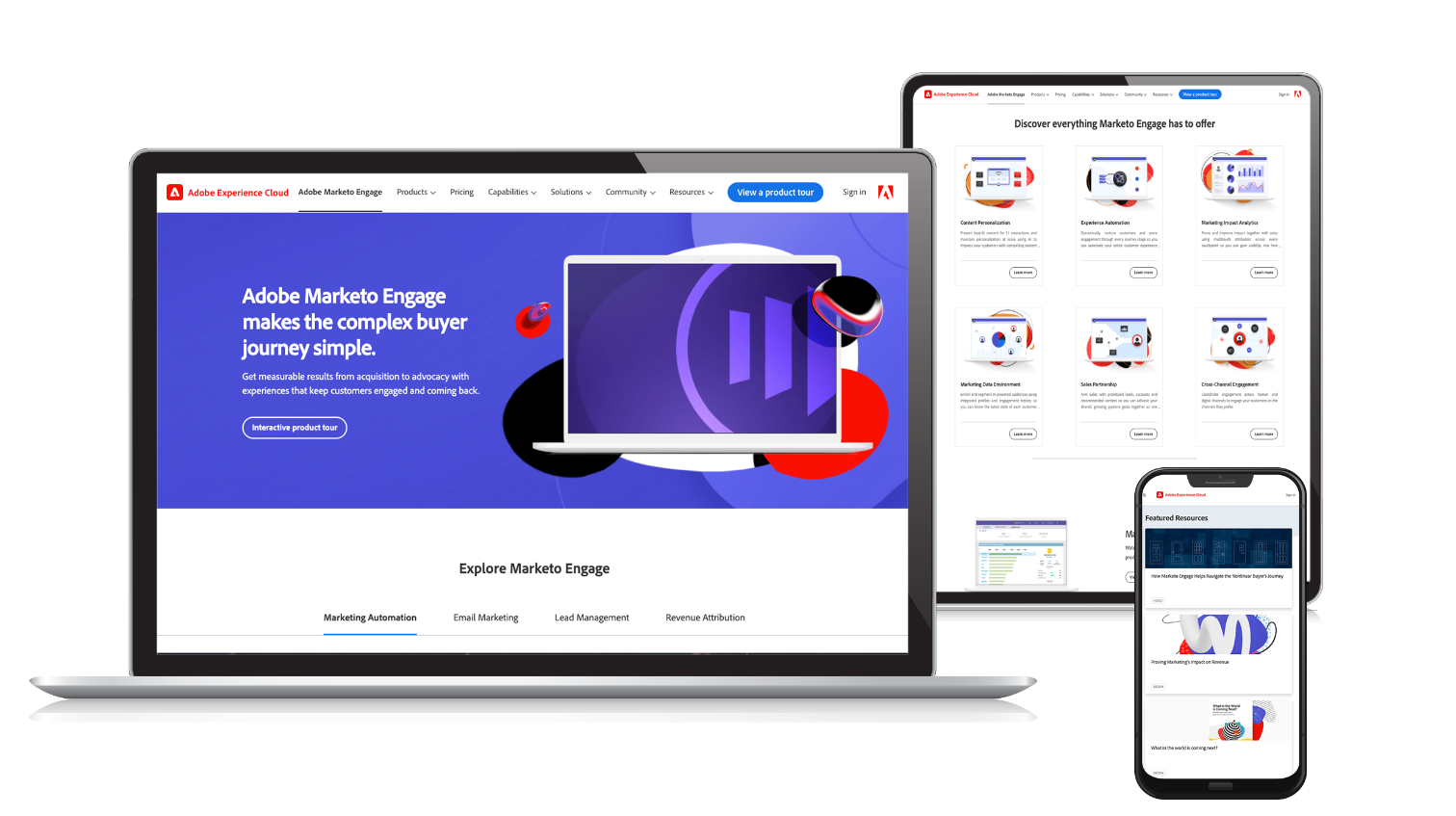 Adobe's new corporate acquisitions were each implemented on disparate legacy platforms including Drupal, SilverStripe, Hubspot, Adobe's Experience Manager, and even custom CMSs. Beyond M7's deep hands-on expertise with a wide-variety of technologies, we served as technical strategists, advising Adobe on the best ways to integrate, upgrade and support these properties with extremely high security standards.
Media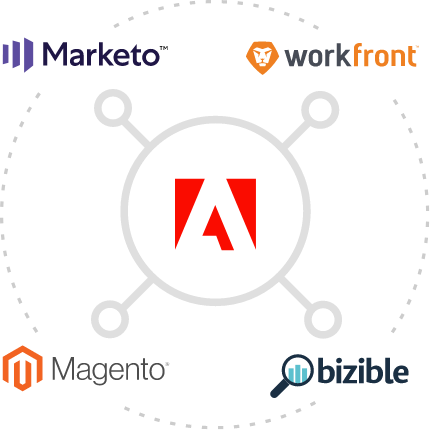 Media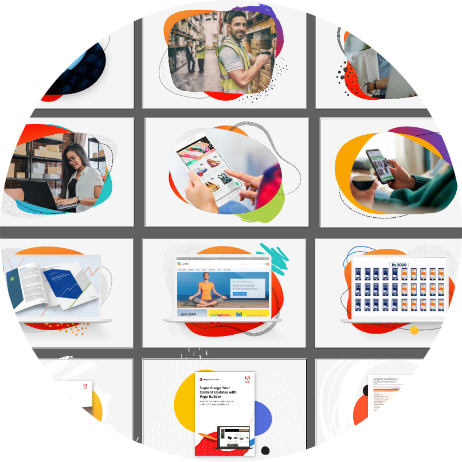 Another layer of complexity was Adobe's new global brand, impacting countless visual design assets across the company. Each new acquisition property needed to align with the new brand and seamlessly integrate into Adobe's digital product architecture. Thousands of pages of content with varying styles were folded into the new cohesive experience while adapting the messaging and design assets to fit with the new visual approach. We also supported Adobe's internal design team by helping to interpret how this new brand would manifest digitally, then bringing literally thousands of graphic elements in alignment with the new brand direction.
Precision Project Management
Our high-touch, senior project management team was fully engaged from the outset to ensure communication, schedules, and budget were tightly aligned. And even though project teams comprised of staff at the acquired companies, internal personnel at Adobe, and external digital vendors spread across multiple time-zones and countries – it came together seamlessly. With M7's experienced project management actively coordinating many moving parts, every key objective was identified and met with success.
Media